Biobject is a furniture and accessories manufacturer with over 50 years of experience.
We design, manufacture and distribute contemporary furniture for high-end distribution networks; our clientele includes hotels and restaurants, workspaces, as well as high-class residences.
At Biobject, we work alongside architects and designers in the conception of their projects. Our artistic culture, our technical knowledge and our rigorous control of the manufacturing process allow us to deliver products of irreproachable quality and precise workmanship, all this while maintaining a positive environmental approach.
Thanks to our designers, our material experts and our research department, we are able to provide our clients with custom-made designs and tailored advice on our range of materials.
Custom designs
By relying on a large network of workshops and talented craftsmen, Biobject helps you develop your projects, from prototyping to logistics.
With over 50 years of professional practice, Biobject delivers high-end productions by bringing together unique skills and craftmanship: cabinetmakers, upholsterers, stonemasons, glass blowers, founders…
These long-lasting cooperations between various partners are intrinsic to Biobject's understanding of customer needs and expectations. The products are carefully assembled and completed in Biobject's workshop, in the Île-de-France region.
The organization and logistics are compatible with selective retailing and larger-scale distribution, in France and abroad.
Projects
By working in partnership with international materials manufacturers, Biobject gives you access to exclusive products and guarantees the uniqueness and prestige of your interior and exterior design projects.
Materials
Our eco-friendly policy
Choosing to collaborate with local workshops, French and European, using natural materials (FSC ® -certified wood, cork, raffia, sisal, cellulose…), and producing limited series.
Extending the life-cycle of our furniture and objects by controlling the entire value chain – from design to manufacturing to distribution – in order to ensure the durability of our products.
Mending our creations, if necessary, thanks to our finishing workshop and the expertise of our craftsmen.
Improving the environmental responsibility of our solutions by researching the benefits of recycled materials and end-of-life options regarding furniture and objects.
Biobject offers solutions that reconciliate high-end products with the environment.
Should you want to know more about these considerations, please contact our team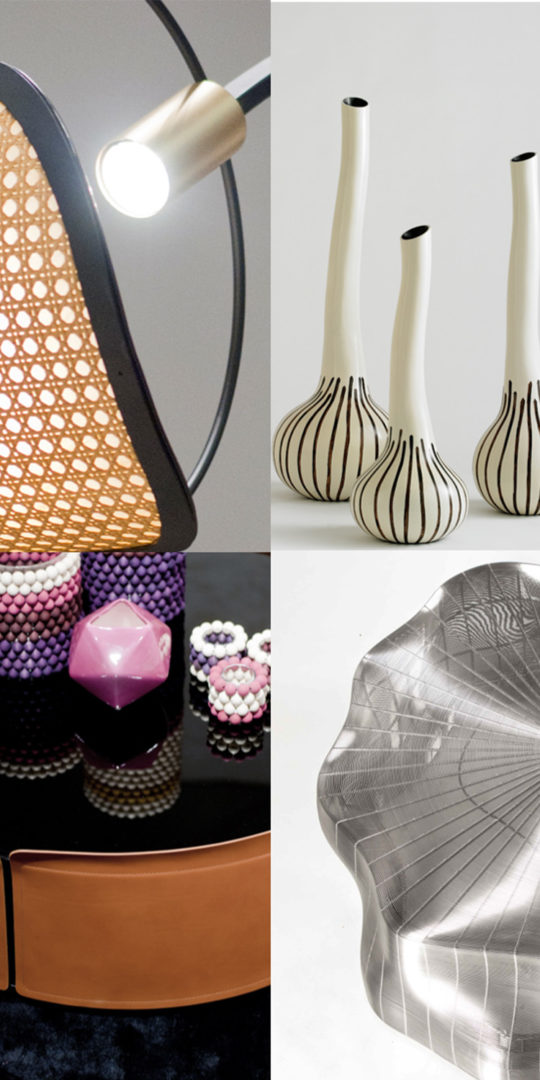 Our history
Biobject was created in 1970 by Jean-Pierre Mesmin with the ambition to develop various materials at the crossroads of tradition and modernity.
In the late 80's, Biobject starts opening to the world, bringing together different cultures and competences around furniture. The company discovers new shapes, designs and materials and offers them to its French customers, especially through a collection of objects and furniture carrying an "ethnic-chic" spirit. This search for novelty soon becomes the firm's core business.
In 2008, Benoît Marotte takes over the company. Biobject, while further developing the search for unique materials and expertises, also becomes a true creation and design workshop. With its contemporary designs, Biobject focuses on qualitative and original materials: wood veneer, solid wood, concrete coating, stainless steel wire, aluminium casting…
In 2016, following its search for exceptional materials and makings, Biobject creates its distribution division for soft materials. It now offers Naturtex decorative weaves, a selection of high-performance textiles, the Garrett Leather product range and a choice of abaca rugs and fabrics.
In 2020, Romain Rougier takes over the company, willing to move resolutely towards the luxury industry while maintaining environmental compliance.
Our team
Dedicated to finding exceptional solutions, the 16 talented people of the Biobject team include the design studio, the production workshop, material and product advisors, and logistical and commercial assistants.
Come visit the Biobject showroom in Paris : we will help you make the best choices for your projects.
Contact us
To discover the many solutions offered by Biobject, do not hesitate to schedule an appointment in our showroom, in Paris' 11th arrondissement.